Cover Reveal::: Confessed Series: Untold Stories Book 3 Author: Eden Rose

Book: Confessed
Series: Untold Stories Book 3
Author: Eden Rose
Release date: 30th November
Cover Designer: Julia Clare
Synopsis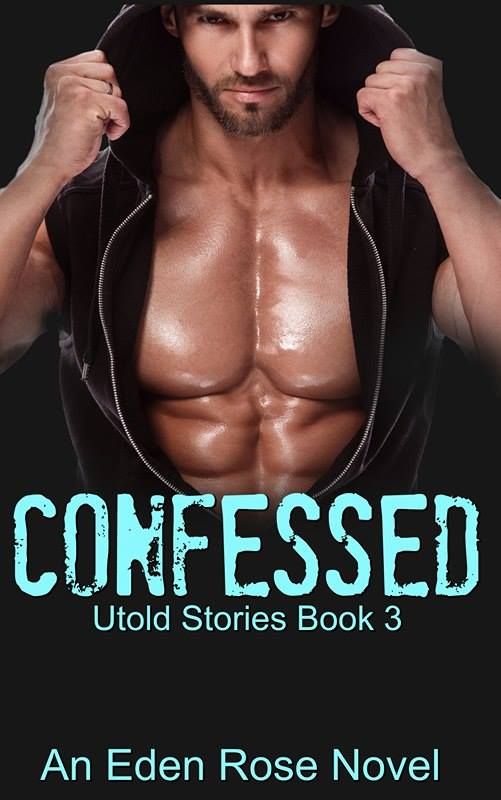 My name is Audrey and you've been following me. For the past five years, you have been watching me and waiting to find out what happens next. Your wait is over and its time to confess.
It's time to confess everything that I've been keeping from you and all of those horrible secrets that could implicate me and my family. Everything that you've wanted to know and maybe some that you didn't want to know.
Be careful what you ask for, because you just might get more than you wanted.
If you could support Eden Rose's Thunderclap campaign
Support Here
Get on board with the Untold Series
Book One
Book Two
PRE ORDER NOW

About The Author
Hello! My name is Eden Rose and it's a pleasure to meet you. I have been writing for a long time and once I picked a topic, I couldn't stop writing. My books are very special to me because in some aspect I have had experience in the subject matter one way or another. I love reading romance but I like the main male lead to be a real bad boy, not one who thinks they are bad.
I live in Michigan with my husband and three fur babies! I can be found taking my dog for walks all over town or in a quiet corner reading. I have two degrees in history and criminal justice from a small private college in Michigan where I also joined a sorority.
Follow the author here: